Post by trailducker on Mar 22, 2021 2:59:24 GMT -5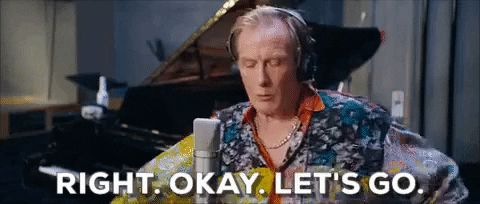 Starting out my WIP. We'll see how much I post in this because I can get to caught up in the designer but thought I might document my progress as people continue to get to know me.
A quick run through my designing timeline. Just got the game on a Black Friday deal last November. Been interested in the TGC games for their course designer but haven't had a game console the last few years. I have a designing background and the course designer has always intirgued me! I would watch some videos every now and then on YT and admire from afar. Just got Stadia last fall for it's cheapness, bought a few games but once I bought PGA 2k21 that has taken over. I should have just gotten it on Steam years ago but I never thought about it, probably was a bit for the best for me own time comittments. haha
Back in late December I published my first course Cape Trios Chutes D'eau. I feel as a first course it was a pretty valient effort on some of the harder to learn aspects (some of the strategy and the planting/atmosphere) but had some big rookie mistakes that now drive me crazy now that I know more about the designer tools and what to look for. Main one being my weird tunnel vision trying to make the tee boxes nices and tight which made them slope on the ends and tee markers floating at times. It's the first thing EVERYBODY points out when they play it. DERP! There was a bit of trying to jam too many ideas in the first go around but still overall I think it's a solid introduction into my bold but throught through design style.
Just a month later I published my second course Ghost Town Canyon which I feel was much more successful. The strategy isn't quite as high brow as some of what I was trying to do on my first, it's a bit more straight forward but that simplification helped me perfect some things I missed on my first course. Also it was bunkerless so it made me really think hard about different hazards as well as allowed me to ignore scultping them for this second course. Still would like the person who reviewed it to PM me what kept it from Tour Worthy if they are out there reading this and remember. I've always been told it's close by others and I know a few people on FB put it on their societies. Just would like to know for furture projects.
My third publish was my Design League entry for the first competition which I want to eventually turn into a whole 18. It was the second course Ben reviewed for his current review series on his YT page.
At the time of the publish for National Treasure I will have a third full 18 publish that will be for the Facebook Dream Team competition. Look out for that from a good group of designers coming in late April/Early May. We got a few guys from the Barbarians design group, as well as some from the new Groundskeeper design group, so there should be some cool courses coming out from that. I'm pretty excited about dropping mine.
Ok onto Angola Africa!
---
Didn't know much about Angola as a country going in. Random fact. Angola is the 2nd largest contry that speaks Portuguese to Brazil from their time under Portugal rule. I started by researching the existing courses but that didn't help much.
There's one public course called Luanda a bit south of the Capital city of the same name, that is pretty low budget and looks like a good amount if dusty fairways.
Further South on the coast is Mangais Golf Club which is part of a resort. A bit more manufactured and a bit more  problematic capitalism then what I want to go for for this competition
But check out their cool Hotel area!
There is also a 9 Hole Golf Course built buy a oil company for their workers that doesn't have much out there for information.
With all of this I knew I needed to find inspiration outside of the existing golf facilities. So onto researching more about this new country!