Post by B.Smooth13 on Jan 1, 2018 14:10:10 GMT -5
This is just a couple of the various methods for doing this, and is an original post I typed up a while ago so forgive me if something seems off...but here are a couple of ways to make it happen (quoting the old post):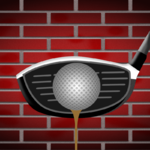 Ok, here we go, 2 possible ways to upload photos to the forum quick and easy:
1
.
Gyazo screengrab from your computer (for PC)
Visit Gyazo.com and download the program (free, may ask you to upgrade but no need to)

Once download finishes, install it wherever you would like

Open by clicking on the Gyazo icon , which will turn your mouse into cross-hairs

Click and drag a square around what you would like to capture, the area will become slightly shaded
Once you release your mouse, Gyazo will automatically open your default web browser with the image you've captured:
Once you are at that page, click the "Share" button at the top, then choose "Direct" from the 3 options that are given:

Once you've clicked the small icon below the text "Direct," which looks like 2 pages of paper on top of each other and is directly to the left of the link, you have copied the direct link to your image
Now, go back to your forum post and type in the following text (no spaces), pasting in your link where it says *INSERT YOUR LINK HERE*
<---this code can be used to post images from any DIRECT link, doesn't have to be from Gyazo.


(note: have to show this in an image because the forum automatically converts the code, which means you won't be able to just type it in and see it once you hit "submit post")
TIP: It's always best to enter in your img code in "BBCode" mode on the forum, then choose the "Preview" tab to make sure it worked
---
2. Imgur upload from picture file (all, just need the picture on your computer)

note: there is an imgur app you could use from your phone, but that would be difficult to walk through here, so I'm leaving that out
Open your web browser and go to imgur.com

Select "New Post" at the top of the page:

Either click and drag your image file into the box that appears or choose "Browse," then find the file and select it.

Once your file has uploaded, hover over the image with your mouse and a small downward arrow appears at the top right. Hover over that to get a drop down list, then choose "Get Share Links"

This opens another box with 6 options. Click the "Copy" button for the option labeled "BBCode (forums)"

You have now copied the entire text needed to post your picture, so simply go to the forums and paste it within your post. Again, I recommend doing this in "BBCode" mode, then switching to "Preview" to make sure it comes out correctly.
Hopefully this is a simple step-by-step guide for those of you that are less technologically inclined - that was the goal here. If you have questions don't hesitate to speak up here, or just shoot me a PM and I'll be glad to help.