Post by bspetty24 on Jun 30, 2019 17:01:17 GMT -5
Judges: Judge blind tee shot #5, par 3 over 230 yards #12, and two bunkerless holes #7 and #13.
This piece of land way, way up in the Tennessee hills, is owned by a former-bootlegger-turned-legitimate-bidnisman with two loves - moonshine and golf. And all he enjoys doing in his retirement is mow his fairways once a week, keep his greens as short as he can, and cook up a good batch of shine for a gator roast every once in awhile. The first 3 holes are what visitors have termed "The Moonshine Loop", a par 5 out to the moonshine still where you can pull up a chair to the bar and drink your fill before the par 3 and par 4 return back to the clubhouse (his home). The remaining 15 holes wind up, down, and around the grounds, with the focal point being a rock outcropping that the locals have affectionately dubbed "Little Rocky Top".
There is only one set of tees, and it plays to a par 71. It is a short course with tricky greens, awkward lies, and some VERY diabolical run-offs. I've had a ball roll back about 60 yards on a pitch shot that I left short on #3. It also takes a page from Cypress Point Club and features sets of back-to-back par 3's and back-to-back par 5's.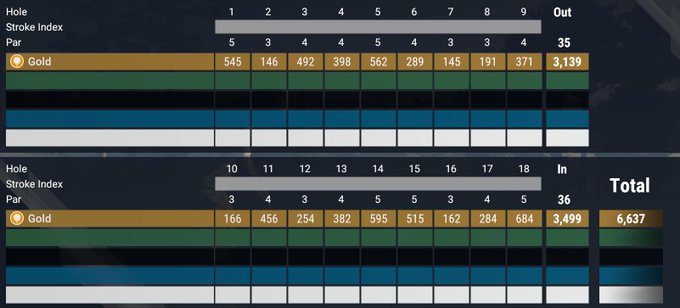 Instead of choosing three, this course meets ALL of the required elements that were proposed:
At least ONE Drive-able par 4 -
Holes 6, 9, and 17
At least ONE Par 3 greater than 230 yards -
Hole 12
At least TWO holes with ZERO bunkers -
Holes 1, 2, 3, 4, 5, 6, 7, 8, 9, 10, 11, 12, 13, 14, 15, 16, 17, and 18
At least ONE blind tee shot -
Hole 5
At least THREE par 4's under 400 yards -
Holes 4, 6, 9, 13, and 17
At least ONE three shot par 5 -
Holes 14 and 18
At least ONE template green complex of your choice (please specify template used and provide a real world example!) -
Holes 6 (punchbowl - Fishers Island #4), 8 (biarritz - Fishers Island #5), 12 (redan - Fishers Island #2), 14 (double plateau - Fishers Island #9), and 15 (lion's mouth - Sweetens Cove #5)
At least FIVE par 5 holes -
Holes 1, 5, 14, 15, and 18
At least FIVE par 3 holes -
Holes 2, 7, 8, 10, 12, and 16
Total course yardage no greater than 6750 -
Course yardage = 6637 yards
At least ONE hole with elevation change equal to or greater than 125 feet -
Hole 18 (65' down into the valley off the tee, then 65' back up to the green complex, total elevation change of ~130'. How's that for creative interpretations?)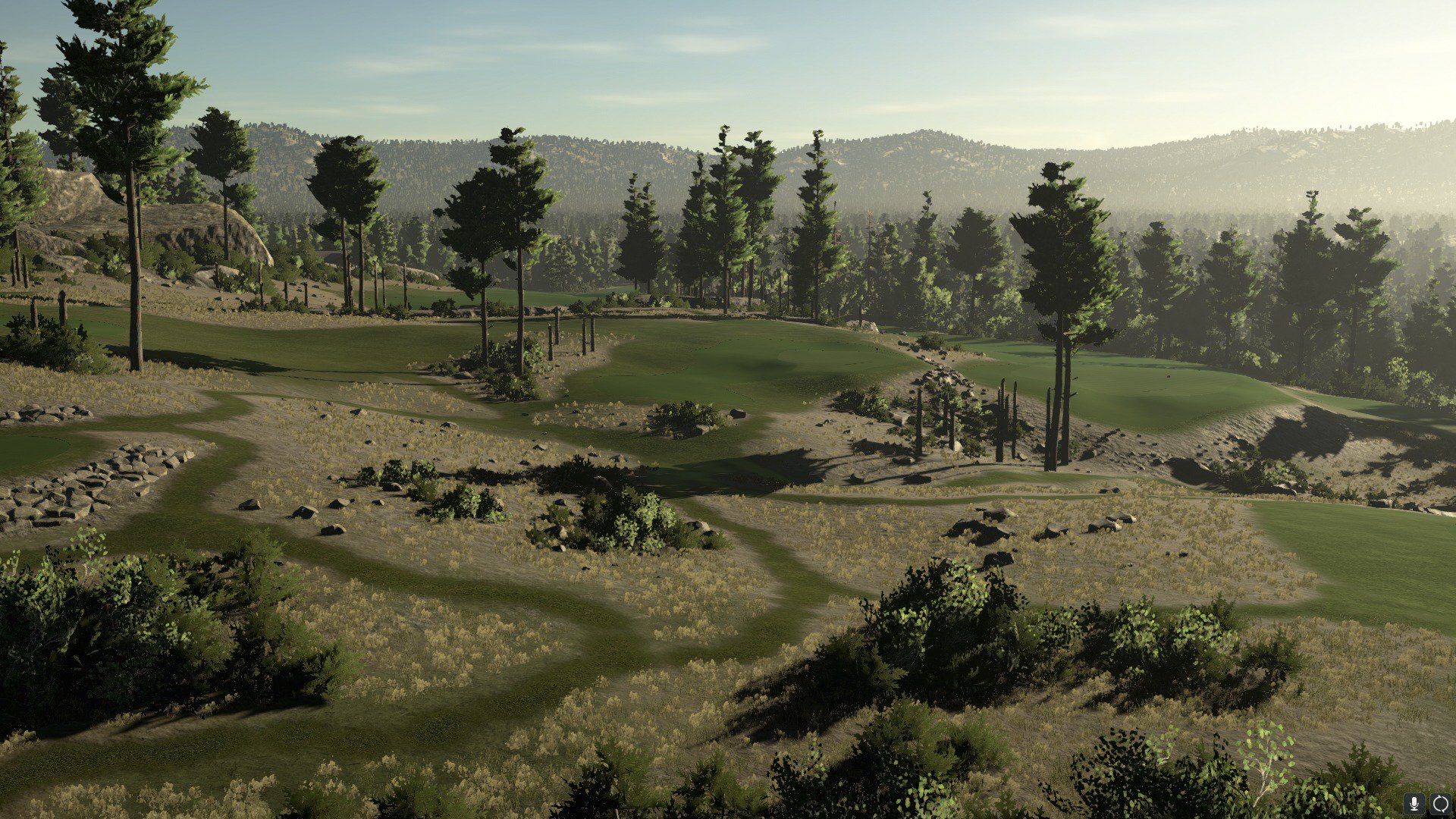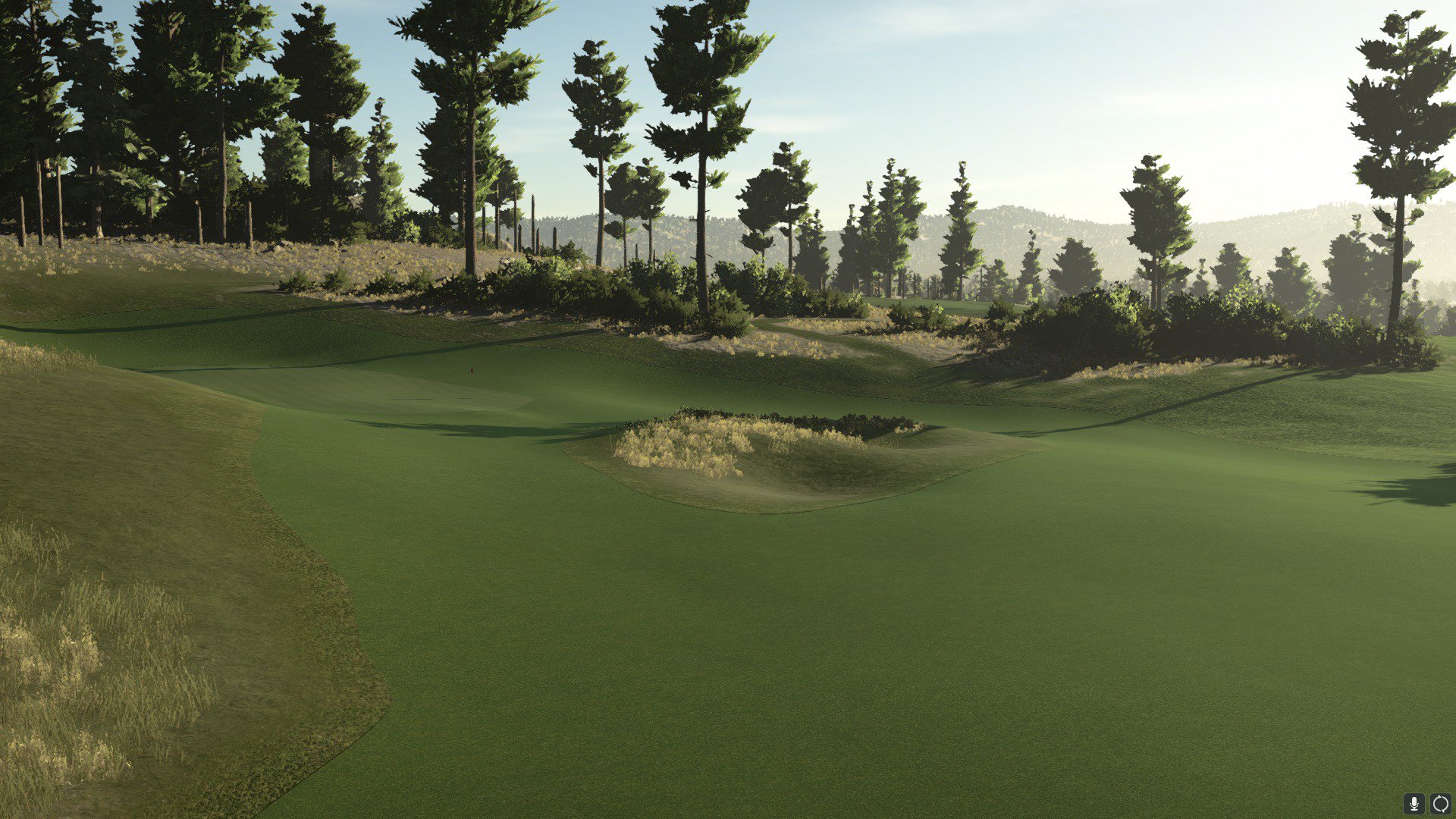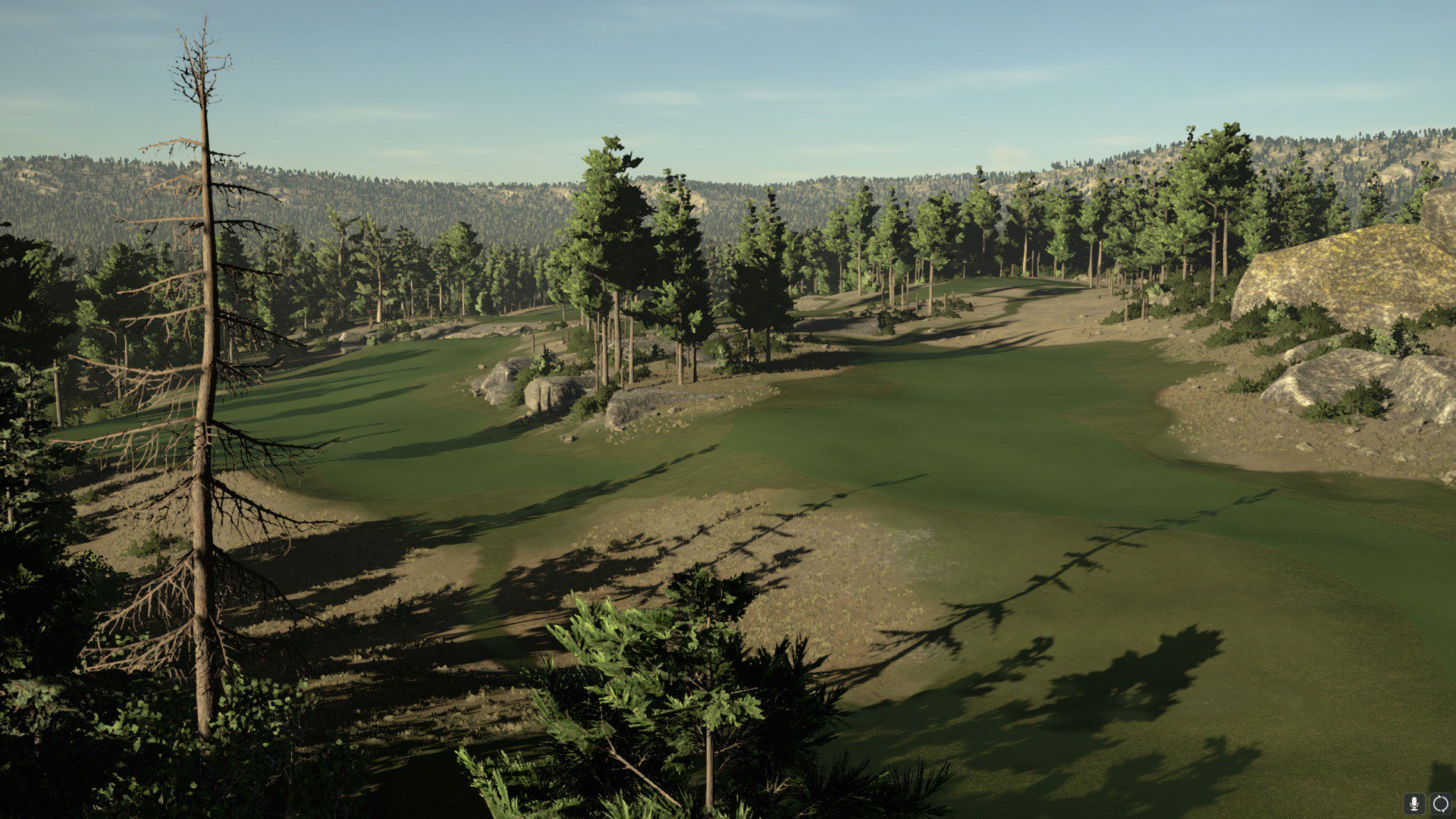 Once two strangers climbed ol' Rocky Top

Lookin' for a moonshine still

Strangers ain't come down from Rocky Top

Reckon they never will

Corn won't grow at all on Rocky Top

Dirt's too rocky by far

That's why all the folks on Rocky Top

Get their corn from a jar.