Post by runicstarfish on Apr 15, 2019 19:56:21 GMT -5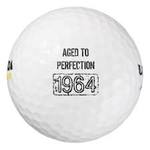 This past tournament played with Pros ... and sitting 151 with two demotion strikes.
I think for my well being, will stick with Pros.
Just hasn't been playing my best this past month ... can only get better ... right !!!
Just keep playing, keep competing, and best of all keep commenting.
Love reading everyone's comments, rants and observations of the game.
If I've learned anything on tour, it's that the season is a marathon, not a sprint -- at least for most of us.
About a month ago, I was in your shoes... pretty much dead last, and also at the point where I finally gave up on Masters in favour of Pros. Had a top 10 finish last week, and this week I narrowly missed losing a green after one lousy round took any hope of a top 30 finish this week. Lots of ups and downs from week to week. In my case, I generally have respectable Fairways and Greens in Reg stats, but my putting is almost always abysmal. You wouldn't believe how many putts I leave within 6 inches of the hole per round. If even half of those go in, I'm moving up 30-40 spots each tournament. So, even though my putting sucks at the moment, I'm also close to getting it more dialed in.

Hang in there...
I'm hanging in ... I'm no quitter !!
Love TGC Tours too much to leave.
Just, IMO, enjoy the feel of Pros over Masters.
We all choose what's best to play for our own game. I'm not great, I expect to be middle of the pact.
I'm still learning ... I am okay with that ... I just like to compete and see where I am on leader board week to week.
I must admit that I do like the camaraderie ... but must say there is less then there was in TGC2.
Which is a shame ... It's this forum, threads, whatever you want to call it, that makes playing this game that more enjoyable.
I can comment on my game, whether good or bad ... and read about others comment on their own game play.
It's a wonderful thing we have with TGC Tours !!!